About
Unofficial Bio:
My name is Chris Moody, but everyone just calls me "Moody". The nickname started when I joined a nine-person team that already had three people named Chris on it. I had the choice of being called "Moody" or "Butthead" and I decided to go with the former. In case you are wondering, I'm one of the least moody people you'll likely ever meet.
I've been working in technology for more than 25 years and I've learned a ton along the way. Probably the biggest takeaway from my career so far is to not take myself too seriously. I've been damn lucky in my life. I was born a white male to parents who really love me so I started life with a giant head start. Today I'm very fortunate to work with people who I love doing the only job I want to do. I also live in Boulder Colorado which definitely doesn't suck.
My favorite writing topics are around startups, leadership, technology, living in Boulder, and whatever else is on my mind. One of the main purposes of this blog is to help others learn from my mistakes which means I have a near infinite amount of material to use for inspiration.
Official Bio: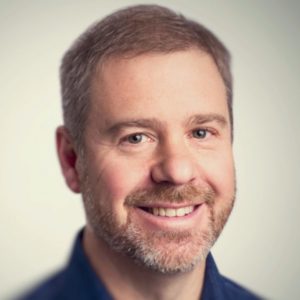 Chris Moody is a partner at the venture capital firm, Foundry Group, focusing on investments in technology companies. He loves working with entrepreneurs to scale their companies globally while helping them maintain the passion that sparked them to start the business in the first place.
Chris has been scaling businesses as a C-level executive at public and private companies for over 25 years. Prior to joining Foundry Group, Chris was GM & VP of Twitter's Data & Enterprise Solutions business. In this role, he focused on making the world healthier, safer and more productive by enabling thousands of developers and companies to build innovative solutions on top of Twitter's platform. Chris was previously CEO of Gnip, the worlds largest provider of social data, which was acquired by Twitter in 2014.
Chris is considered a pioneer in developing data and platform strategies. He has worked closely with some of Silicon Valley's fastest growing technology companies to help them formulate and execute their platform strategies. He is also Founder and former Chairman of the largest non-profit organization focused on the impact of social platforms and data. Chris's view on the importance of data as it relates to global matters of health and safety have been shared across the world including at The White House and the United Nations.
Prior to Gnip, Chris was at Aquent where he served in several executive roles including Chief Operating Officer where he was responsible for daily operations of 70 teams in 17 countries. Chris began his career as a management and technology consultant working for EDS, Oracle, and IBM where he led engagements at more than 25 Fortune 500 companies.
Chris is a huge fan of the Auburn Tigers. In 2015 he was named Auburn's Electrical Engineering Alumni of the Year and in 2016 was designated an Auburn University Distinguished Engineer. That same year he delivered Auburn's Spring Commencement Address. He currently serves on Auburn's Engineering Alumni Council.
Chris loves spending time with his family. He also enjoys riding his bike in the foothills around Boulder and his snowboard in the Rocky Mountains. You can find him on Twitter at @chrismoodycom