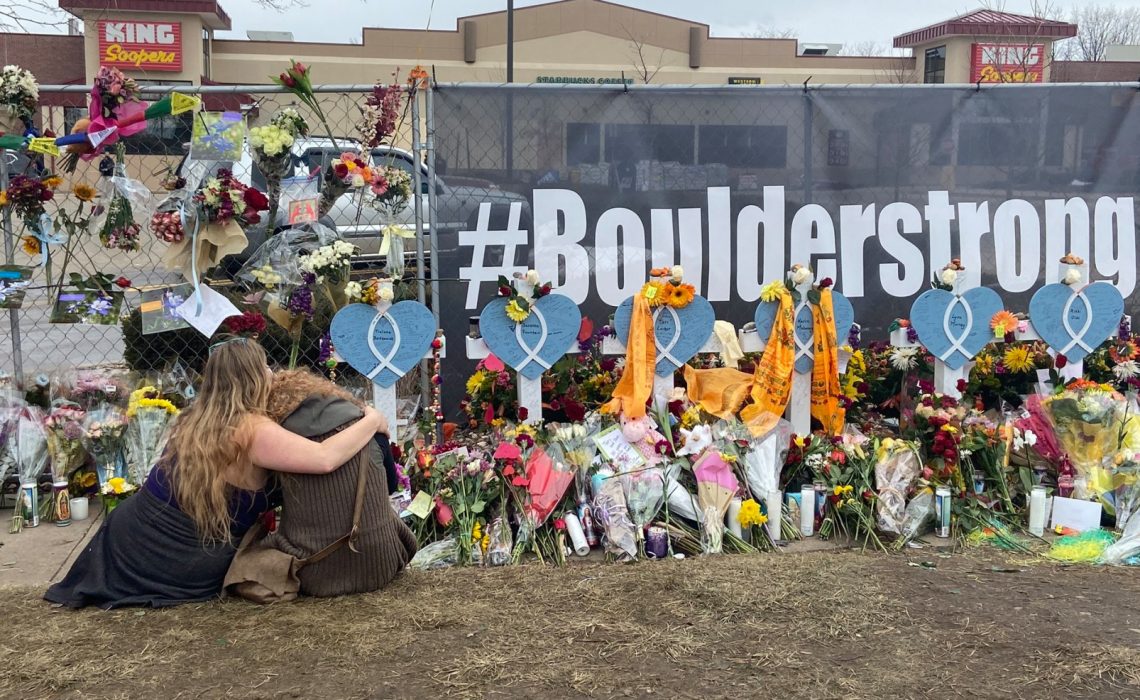 I pass our neighborhood King Soopers multiples times a day and regardless of the time of day, there is a constant stream of people mourning the ten lives lost on March 22, 2021. Visitors have left countless flowers, heartfelt mementos, and inspiring words.  At the center of the ad-hoc memorial is a black and white "#BoulderStrong" sign.  
What does it mean to be #BoulderStrong? I'm not actually sure, but I like to think it has something to do with not letting this senseless tragedy define us or divide us. My hope is that this horrific event will meld our tight-knit community even closer. I've experienced this #BoulderStrong level of closeness as I've interacted with neighbors and other members of the community this week, and I've found this feeling incredibly uplifting and reassuring. Initiatives like the Boulder County Crisis Fund, which has raised over $1 million for the families impacted by the shooting, are a great example of #BoulderStrong in action.
What if the Boulder community doubled down on #BoulderStrong to show support for the small businesses located in the Table Mesa Shopping Center directly impacted by this tragedy? After an extremely challenging year trying to keep their businesses running through a global pandemic, the small shops and restaurants of the Table Mesa Shopping Center are now facing the near impossible task of trying to return to business-as-usual. I visited a few of these shops this week and have heard stories of employees hearing gunshots and being forced to shelter-in-place. The parking lots adjacent to King Soopers are occupied by police vehicles and mourners visiting the site. "Trying to hang in there, was a response I heard from one store owner when I asked how things were going. He looked exhausted.
My proposal is simple:
Put on a mask and go shop at the Table Mesa Shopping Center next weekend (April 10-11).
While you're shopping/eating, let the employees know you are thinking of them and that you appreciate the service they offer our community.
Consider leaving a bigger-than-normal tip!
I can assure you that you will find something that you need on your visit so please consider showing your support and be sure to tell your friends (#BoulderStrongTableMesa).  Here's a quick summary of some of the shops:
DINING
RETAIL
GROCERY/LIQUOR/PHARMACY
HEALTH & BEAUTY
Auspicious Ink
Hair Rage International
Poshe Nail Studio
SERVICES
Boulder Natural Animal / Holistic Wellness
Roadmasters Auto & Tire Center